USEFUL LINKS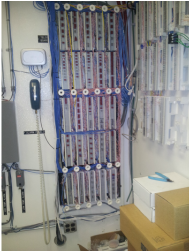 RadioDan LLC is intended to fill a specific niche in the Radio Communications market, which is primarily in Integration and Maintenance services but includes some minor Engineering tasks. We have active professional relationships with other firms in this area which provide other areas of Engineering services that our clients may find helpful.
Adcomm Engineering is a Communications Engineering firm providing the full range of Engineering Services including Licensing, Microwave System and Radio System design.
www.adcommeng.com
Wireless Network Services is a Salem Oregon firm offering Frequency Acquisition and FCC licensing as well as other Engineering Services.
www.wirelessnetworkservices.net
---